Get The Most Bang For Your Buck With These Budget Buds
Posted On August 21, 2020
Weed is a great source of inspiration to some, while to others it is a necessity. The only problem with marijuana is that it is not so easily bought. Despite some states in America already allowing the use of recreational marijuana, it can still rack up for a lot of money. As such, the best way to get the most out of your high is to get something cheap but good. And that is where this article comes along. These are some of the best budget buds for that perfectly cheap high.
 WiFi OG (AA)
This particular budget bud is a Sativa-dominant hybrid weed that is perfect for getting a productive day ready. Although the name sounds similar to the internet access that we use today, it is actually short for "White Fire OG".
WiFi OG is a budget bud that is built for those that want to feel the effects to hit hard. A rush of mental clarity is the main effect that you should be experiencing when smoking this strain. You can expect a THC level of around 22-28%. Avoid using this particular strain if you or others are still a novice to smoking marijuana.
 Moby Dick (AA)
No, this is not the same Moby Dick as the one you read when you were in middle school. Instead, this particular budget bud is made to be a strong Sativa-dominant hybrid. The parent origins of this particular blend are made for the Moby Dick to reach THC levels of 20% on average.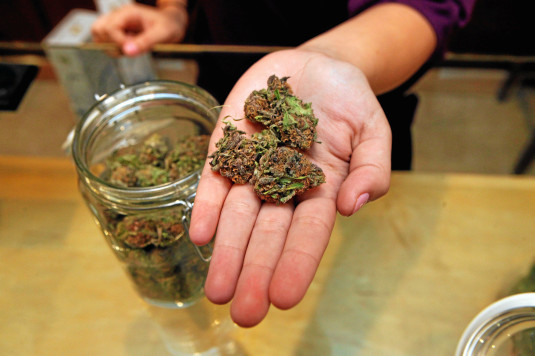 Do note that this bud is not the best option for those that need treatment for cases such as epilepsy and Alzheimer's. The strong THC but weak CBD values would make this blend a perfect tool to help you get creative and upbeat. Expect to see yourself in a brighter and much more active mood than before.
 Mango Haze (AA)
All things in life have a moment where everything is in perfect equilibrium. This particular blend achieves that by maintaining a perfect ratio of 50:50 Sative-Indica blend. A perfectly balanced blend would create an effect that would bring the proper amounts of energy and relaxation.
This is a great blend for those that want to feel the creative juices flowing but hate the distractions of stronger Sativa blends. Instead, the Mango Haze budget bud will get you to where your headspace should be without any repercussions. You can even expect it to help deal with possible anxiety, stress, and fatigue symptoms.