Which are the best theme parks in Europe?
Posted On May 20, 2022
Travelling is thrilling, but these incredible amusement parks are much more so! I've compiled a list of places I've already been as well as places I'm eager to see in the near future. The best theme parks in Europe await you. The most well-known theme park in Europe is Disneyland. It attracts 11.2 million people every year and has numerous rides from the United States as well as some unique rides not found anyplace else. However, unlike Disneyland in California, the attractions at this site are primarily focused on thrills. The landmark Disneyland Castle may be found in Disneyland Park, while the film-themed Walt Disney Studios is just across the street. The stories are told in five zones across Disneyland Park, which are filled with Disney characters and attractions, as well as street parades and entertainment.
One-day and one-park tickets are just $63/day depending on the day of the week. Even at peak hours, tickets are $101. For a stay of more than two days, annual passes to Disneyland Paris appear to be a reasonable price. Disneyland Paris annual passes start at 149 euros ($170), with the ultra-deluxe option costing 399 euros ($450).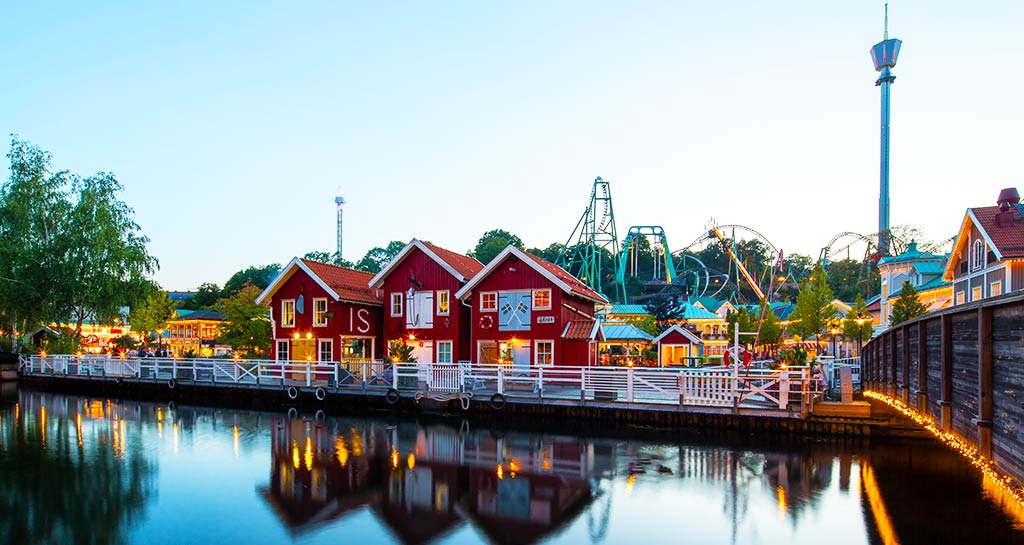 Other theme parks in Europe
The theme parks in Europe are as follows:
Gardaland Italy: This renowned Italian theme park in Europe attracts around 2.7 million people each year. The magnificent Lake Garda serves as a background (hence the name). It has a hotel and an aquarium in addition to the amusement park.
Europa Park, Germany: This is Europe's most authentic and well-known non-Disney park. While there are rides for all ages, several are geared at expert riders, including Europe's highest roller coaster. The Silver Star reaches a height of 239 feet after falling to 219 feet.
Tivoli Gardens, Denmark: 4 million people visit the Tivoli Gardens in Copenhagen each year. This is the world's second-oldest amusement park. It also offers concerts and has a welcoming environment. Because he adored the ambience, Walt Disney's designs at Disneyland were influenced by the theme park.